| | | |
| --- | --- | --- |
| NOAA - Toledo Harbor Light #2. Maumee Bay shipping channel. View looks South South-East. Image updates on the hour. | CharterCam is live from Hawg'n Charters during the open water season. Test images will appear until ice fishing cam is deployed. | ODOT Route 2 Sandusky Bay Bridge. Looks south down the south side of the bridge. Should upload every 5 seconds. |
Occasionally a camera will quit working. If the image hasn't changed in awhile it is probably temporarily down.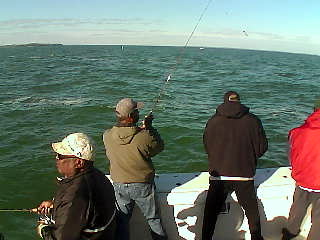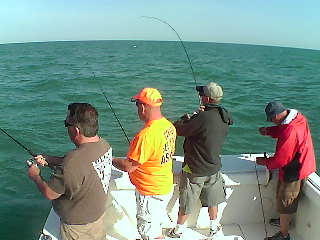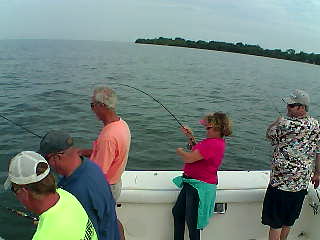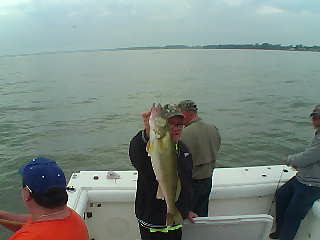 CharterCam is the first live Great Lakes out-on-the-water boat webcam. The fishing charter boat runs in the Western Basin of Lake Erie, usually the area from West Sister Island to east of Kelleys Island and occasionally up in Canadian waters. Picture uploads vary depending on the connection strength, especially when the boat is out far from land. If the connection is temporarily lost the last picture uploaded will show until the connection is reestablished. Trips are usually early morning to mid afternoon. The 'Fishing is done for the day' photo will usually show when the boat is done for the day. The last picture from the last trip may also be shown. The camera is done for the 2017 open water season. If we get ice fishing this winter we hope to deploy and ice fishing camera. Otherwise Chartercam will return Spring 2018.
Plans are in the works for more and better webcams in 2018.
If you have or know of a good location for a Lake Erie webcam, let us know. Contact Dave at westbasin @ cs.com (spaces inserted in the e-mail address here to avoid automated website data collection programs). Please put 'Lake Erie Webcam' in the subject line so I know the e-mail isn't spam.
CharterCam and Port Clinton Cam images are copyright, no unauthorized use or transmission is permitted without the express consent of ilakeerie.com.